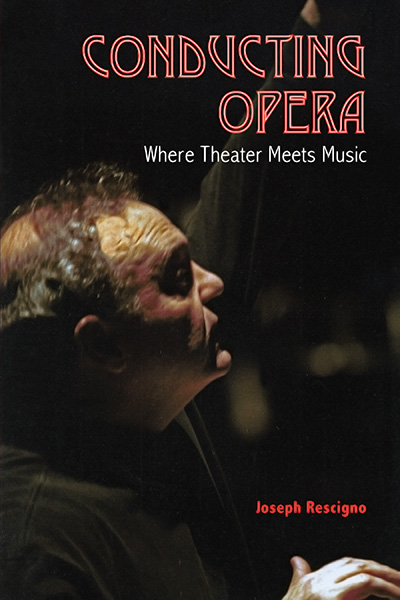 Conducting Opera: Where Theater Meets Music
25 b&w illus. Notes. Bib. Index.
Features
About Rescigno's Conducting Opera
Conducting Opera discusses operas in the standard repertory from the perspective of a conductor with a lifetime of experience performing them. It focuses on Joseph Rescigno's approach to preparing and performing these masterworks in order to realize what opera can uniquely achieve: a fusion of music and drama resulting in a whole that is greater than the sum of its parts.
Opening with a chapter discussing his performance philosophy, Rescigno then covers Mozart's most-performed operas, standards of the bel canto school including Rossini's Il barbiere di Siviglia, five of Verdi's works including La traviata, a selection of Wagner's compositions followed by French Romantic operas such as Bizet's Carmen, Puccini's major works, and finally four operas by Richard Strauss. A useful appendix contains a convenient guide to the scores available online.
Conducting Opera includes practical advice about propelling a story forward and bringing out the drama that the music is meant to supply, as well as how to support singers in their most difficult moments. Rescigno identifies particularly problematic passages and supplies suggestions about how to navigate them. In addition, he provides advice on staying true to the several styles under discussion.
"This is the book I always wanted to write but Maestro Rescigno beat me to it." —Arthur Fagen, Music Director, Atlanta Opera; Professor of Orchestral Conducting, Jacobs School of Music, Indiana University
About the Author
JOSEPH RESCIGNO is a seasoned conductor with a career that has taken him to more than fifty companies. He has served as guest conductor at opera houses around the world. He served as artistic advisor and principal conductor of the Florentine Opera Company in Milwaukee for 38 seasons and has been music director of La Musica Lirica in Novafeltria, Italy, since 2005. He has also recorded extensively, including two world premieres. He lives in New York City.