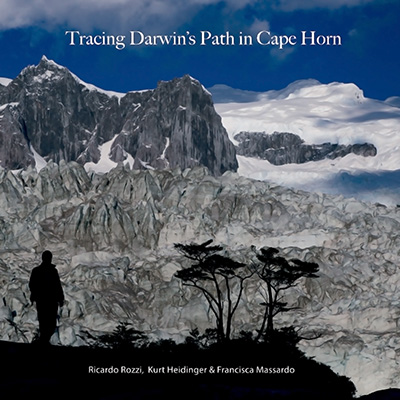 Tracing Darwin's Path in Cape Horn
170 color illus. Notes. Bib. Index.
Features
About Rozzi et al.'s Tracing Darwin's Path in Cape Horn
Charles Darwin spent the majority of his 1831-1836 voyage around the world in southern South America, and his early experiences in the Cape Horn region seem to have triggered his first ideas on human evolution. Darwin was not only a field naturalist, but also a scholar of the observations of the European explorers who preceded him. This book illuminates the foundations of Cape Horn's natural history that oriented Darwin's own explorations and his ideas on evolution, which acquire the highest relevance for planetary sustainability and environmental ethics.
Richly illustrated with maps and color photographs, this book offers a guide to the sites visited by Darwin, and a compass for present-day visitors who can follow Darwin's path over the sea and land that today are protected by the UNESCO Cape Horn Biosphere Reserve.
About the Authors
RICARDO ROZZI is a professor in the Department of Philosophy and Religion Studies at the University of North Texas, and the Universidad de Magallanes in Chile. He is co-author of Multi-Ethnic Bird Guide of the Sub-Antarctic Forests of South America, Miniature Forests of Cape Horn, and Magellanic Sub-Antarctic Ornithology (UNT Press).
KURT HEIDINGER is director of the Biocitizen School of Field Environmental Philosophy.
FRANCISCA MASSARDO is director of the Omora Ethnobotanical Park and the University of Magallanes campus in Puerto Williams, Chile.