Author: Fred H. Allison
Works Published by UNT Press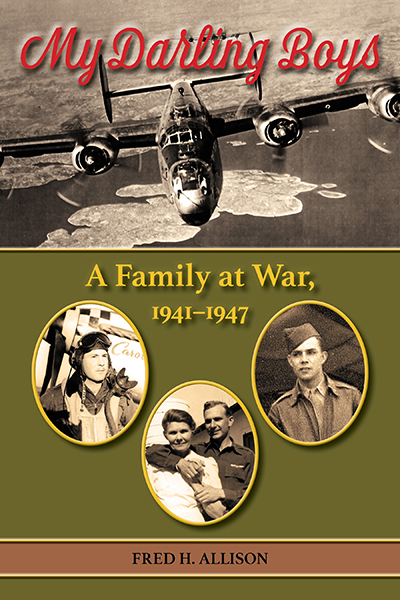 — Vol. 23: of North Texas Military Biography and Memoir Series
Published: October, 2023 Pages: 336 Features: 35 b&w illus. Notes. Bib. Index.
My Darling Boys is the story of a New Mexico farm family whose three sons were sent to fight in World War II. All flew combat aircraft in the Army Air Forces. In 1973 one of the boys, Oscar Allison, a B-24 top turret gunner and flight engineer, wrote a memoir of his World War II experiences. On a mission to Regensburg, Germany, his bomber, ravaged by German fighters, was shot down. He was captured and spent fifteen months in German stalag prisons. His memoir, the core of this unique book, details his training, combat, and prisoner-of-war experience in a truthful, introspective, and compelling manner. more... about My Darling Boys: A Family at War, 1941-1947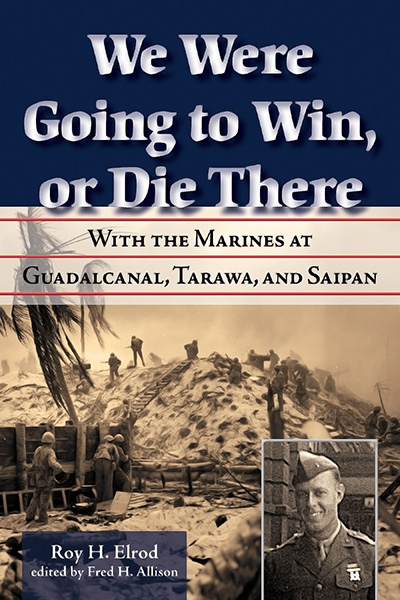 — Vol. 10: of North Texas Military Biography and Memoir Series
Published: September, 2017 Pages: 320 Features: 32 b&w illus. 3 maps. Notes. Bib. Index.
In 1940, native West Texan Roy H. Elrod joined the Marine Corps. A few years later his unit, the 8th Marine Regiment, went into the fight at Guadalcanal, where he commanded a platoon of 37 mm gunners. They endured Japanese attacks, malarial tropical weather, and starvation rations. His combat leadership earned him a Silver Star and a battlefield promotion. more... about We Were Going to Win, or Die There: With the Marines at Guadalcanal, Tarawa, and Saipan: Roy H. Elrod
Colonel Joseph Alexander Award, Marine Corps Heritage Foundation, 2018