Author: Pete A. Y. Gunter
Works Published by UNT Press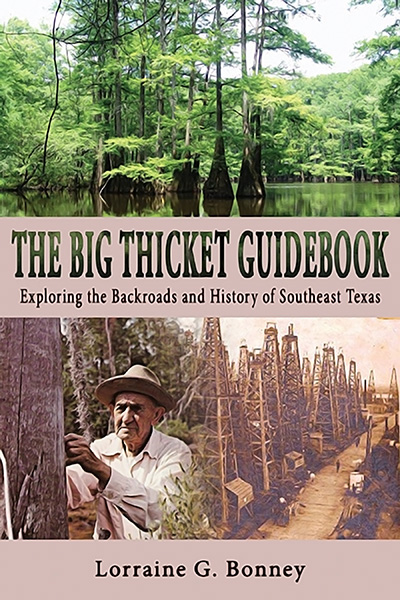 — Vol. 6: of Temple Big Thicket Series
Published: October, 2011 Pages: 848 Features: 100 illus. 16 maps. Bib. Index.
Start your engines and follow the backroads, the historical paths, and the scenic landscape that were fashioned by geologic Ice Ages and traveled by Big Thicket explorers as well as contemporary park advocates–all as diverse as the Big Thicket itself. From Spanish missionaries to Jayhawkers, and from timber barons to public officials, you will meet some unusual characters who inhabited an exceptional region. The Big Thicket and its National Preserve contain plants and animals from deserts and swamps and ecosystems in between, all together in one amazing Biological Crossroad. The fifteen tours included with maps will take you through them all. more... about The Big Thicket Guidebook: Exploring the Backroads and History of Southeast Texas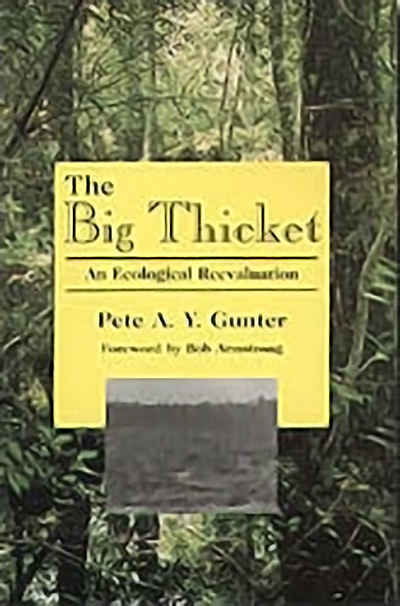 Published: April, 1993 Pages: 229 Features: 80 b&w photos. 14 maps. Bib. Index.
"Someone once said that it's not worth saving these places if we don't use and enjoy them. So, if you aren't in the Thicket, read this book. Better yet, take this book to the Thicket." —Bob Armstrong more... about The Big Thicket: An Ecological Reevaluation