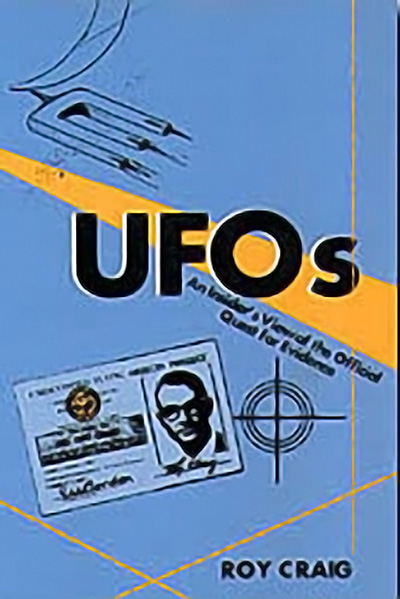 UFOs: An Insider's View of the Official Quest for Evidence
Illus. 21 photos. Index.
Features
About Craig's UFOs
Millions of people around the world have seen something in the sky they could not identify. The only official scientific study of these UFOs was contracted by the U. S. Air Force in 1966-67. The Colorado Project, conducted by Dr. E. U. Condon of the University of Colorado, was controversial from its inception, and before issuing its final report had undergone constant media antagonism, staff dissention, abrupt firings, and covert activity.
Dr. Craig's experiences as the major field investigator for reported UFO sightings make fascinating reading, both for firm believers in extraterrestrial visitation and those who are most skeptical. He records both detailed descriptions and personal musings of individual cases he examined. In addition, he gives a historical overview of the UFO phenomenon, the involvement of the U. S. Air Force, the development of amateur UFO study groups, and the continuing "UFO Wars."
In keeping with Dr. Craig's lifelong concern with bridging the gap between science and the humanities, his book is written in an engaging, humorous style at the same time it records his strictly scientific attitude toward his work.
His findings close the door on the dreams of many UFOlogists, but then his philosophical musings open a big window and let the possibility of the existence of UFOs back in.
About the Author
ROY CRAIG attended Fort Lewis College, Colorado State University, University of Colorado, and California Institute of Technology before receiving a PhD in physical chemistry from Iowa State University. He served in the U.S. Army during WWII. After retiring from the professions of manufacturing nuclear weapons, teaching physical science at the university level, and technical and environmental consulting, he raised llamas on the historic LaBoca Ranch in his home state.