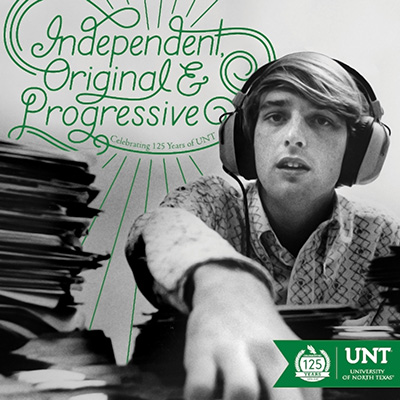 Independent, Original and Progressive: Celebrating 125 Years of UNT
77 color and 183 b&w illus.
Features
About Gieringer's Independent, Original and Progressive
Joshua C. Chilton first described UNT as "independent, original and progressive" in his inaugural speech opening the university in 1890. In the 125 years since then the university has more than lived up to his expectations. The University Archive holds countless photographs, artifacts and publications which tell the remarkable story of the University of North Texas from its beginnings in a downtown hardware store to its place today as the one of the nation's largest public universities. This book features stories about the people and events that helped to define the character and spirit of UNT. Each story is illustrated with photographs and artifacts specially chosen from the Special Collections department and the Music Library, both part of the UNT Libraries, whose staff are proud to share these wonderful memories with you.
About the Editor
MORGAN GIERINGER is head of Special Collections at the UNT Libraries.