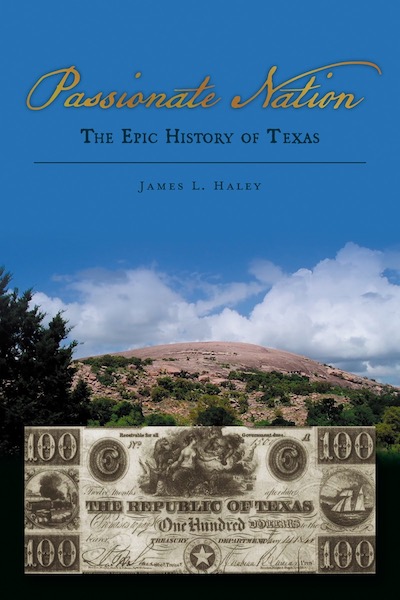 Passionate Nation: The Epic History of Texas
Winner of the T.R. Fehrenbach Book Award
36 b&w illus. Bib. Index.
Features
About 's Passionate Nation
Utilizing many sources new to publication, James L. Haley delivers a most readable and enjoyable narrative history of Texas, told through stories—the words and recollections of Texans who actually lived the state's spectacular history. From Jim Bowie's and Davy Crockett's myth-enshrouded stand at the Alamo, to the Mexican-American War, and to Sam Houston's heroic failed effort to keep Texas in the Union during the Civil War, the transitions in Texas history have often been as painful and tense as the "normal" periods in between. Here, in all of its epic grandeur, is the story of Texas as its own passionate nation.