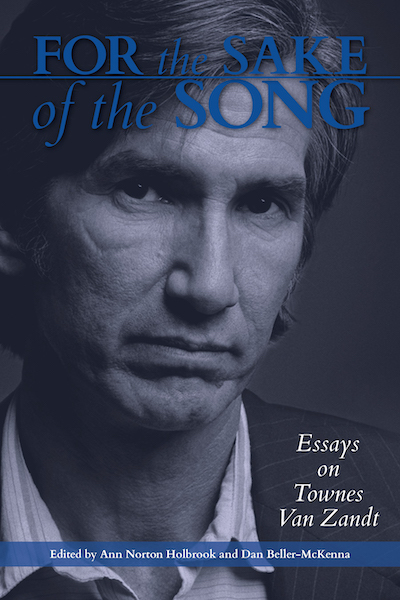 For the Sake of the Song: Essays on Townes Van Zandt
Notes. Bib. Index.
Features
About Holbrook and Beller-McKenna's For the Sake of the Song
After he died, Townes Van Zandt found the success that he sabotaged throughout his short life despite the release of sixteen brilliant albums. Since his death, numerous albums both by and in honor of him have been released and many critical articles published, in addition to several books (including Robert Hardy's A Deeper Blue by UNT Press).
For the Sake of the Song collects ten essays on Townes Van Zandt from a variety of approaches. Contributors examine his legacy; his use of the minor key; his reception in the Austin music scene; and an exploration of his relationship with Richard Dobson, with whom he toured as part of the Hemmer Ridge Mountain Boys. An introduction by editors Ann Norton Holbrook and Dan Beller- McKenna provides an overview of Van Zandt's literary excellence and philosophical wisdom, rare among even the best songwriters.
About the Editor
ANN NORTON HOLBROOK is an English professor at Saint Anselm College, where she publishes on twentieth-century women writers. Her primary book is Paradoxical Feminism: The Novels of Rebecca West.
DAN BELLER-McKENNA is a music history professor specializing in Brahms at the University of New Hampshire. In addition to many articles, he has published Brahms and the German Spirit.