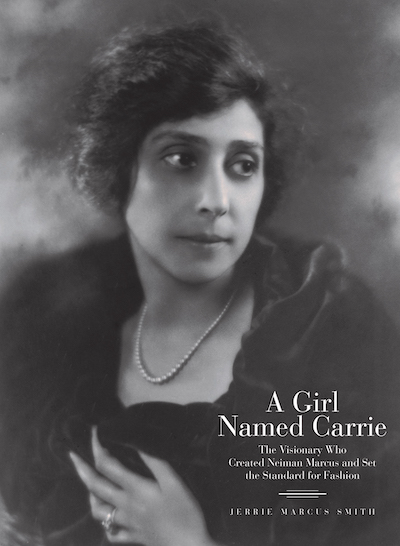 A Girl Named Carrie: The Visionary Who Created Neiman Marcus and Set the Standard for Fashion
72 color and b&w illus.
Features
About Smith's A Girl Named Carrie
Along with her brother, Herbert Marcus Sr., and her husband A.L. Neiman, Carrie Marcus Neiman co-founded in 1907 the famed Neiman Marcus department store in Dallas, Texas. She played an integral role in the store's success, despite having three strikes against her: she was a woman, she was Jewish, and she was divorced. Yet with impeccable taste and exemplary manners, she traveled as a buyer to New York in the 1920s (without a man!) and, as author Jerrie Marcus Smith says, "was nobody's pushover." This beautiful, full-color book tells the full story of this remarkable woman.
About the Author
JERRIE MARCUS SMITH earned an art history degree from Smith College and is the co-author (with her youngest child, photographer Allison V. Smith), of Reflection of a Man: The Photographs of Stanley Marcus.