Author: Michael V. Hazel
Works Published by UNT Press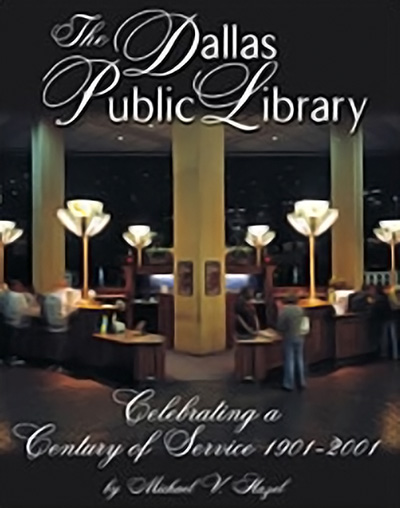 Published: October, 2001 Pages: 256 Features: 200 photos. 10 color plates. Notes. Index.
From its founding one hundred years ago by a group of dedicated women working to better life and opportunity in their fledgling metropolis, the Dallas Public Library has provided essential services to the people of Dallas. In The Dallas Public Library, Michael V. Hazel presents the centennial history of this landmark institution, from its genesis as a single library with a staff of five, to a central library and twenty-two branch libraries with a staff of more than five hundred. more... about The Dallas Public Library: Celebrating a Century of Service, 1901-2001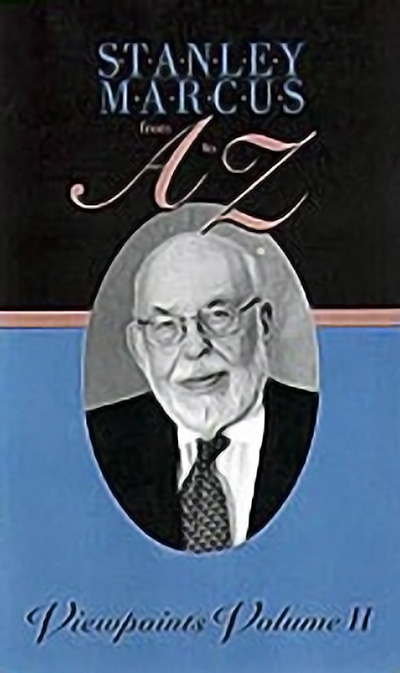 Published: March, 2000 Pages: 261 Features: Index for Volume I & II.
More gems of wisdom and wit from Stanley Marcus, acknowledged harbinger of taste whose very name is a symbol of quality. Marcus lets his mind roam through subjects as diverse as dieting, gardening, nonconformists, phobias, sports, toys and weather. more... about Stanley Marcus from A to Z: Viewpoints Volume II