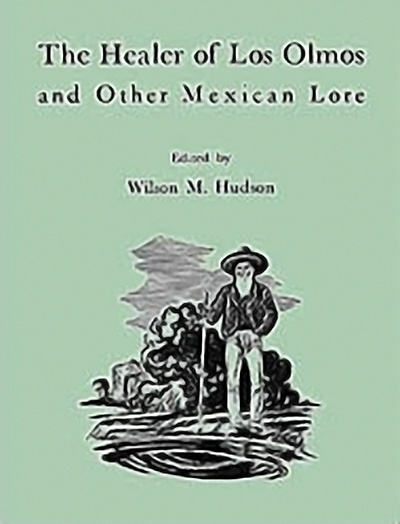 The Healer of Los Olmos and Other Mexican Lore
About Hudson's The Healer of Los Olmos and Other Mexican Lore
The Healer of Los Olmos and Other Mexican Lore is now available as a free e-book at the UNT Digital Library and The Portal to Texas History.
This volume contains Ruth Dodson's many stories of Don Pedrito Jaramillo: The Curandero of Los Olmos; in addition Soledad Perez offers his Mexican Folklore from Austin; Wilson Hudson and J. Frank Dobie add to the richness of this collection. Jose Cisneros provided the illustrations.
About the Editor
From 1951 to 1971 WILSON HUDSON edited or assisted in editing the Texas Folklore Society publications and was secretary/editor from 1964 to 1971. He taught at the University of Texas at Austin.