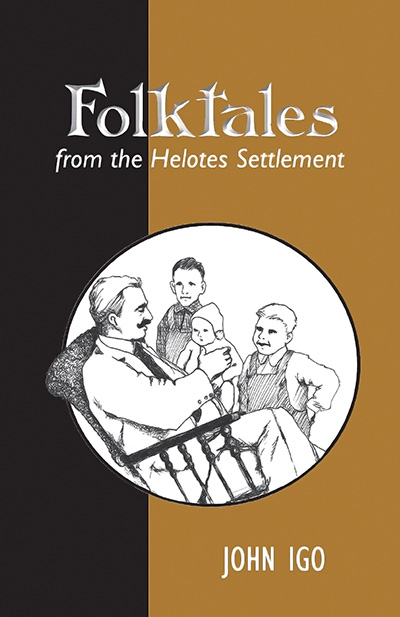 Folktales from the Helotes Settlement
15 b&w photos. Index.
Features
About Igo's Folktales from the Helotes Settlement
The Texas Folklore Society has been publishing a regular volume of folklore research (our PTFS series) for the past several decades. Most of these books are what we call miscellanies, compilations of the works of multiple folklorists, and they feature articles on many types of lore. We've also published over twenty "Extra Books," which are single-author manuscripts that examine a more focused topic.
Folktales from the Helotes Settlement by John Igo is Extra Book #25. It's a collection of personal memories from our longest active member, who first joined the Society over fifty years ago. Here we find legends, customs, and beliefs of the people of the Helotes Settlement near San Antonio. These stories capture the lore of a place similar to lots of other places—our places. They're familiar to us all because, when we get right down to it, the Helotes Settlement is not very different from wherever we're from.
About the Author
JOHN IGO is an award-winning poet and author of many books and plays. He won an Emmy in 1985 for his writing for a one-hour documentary.