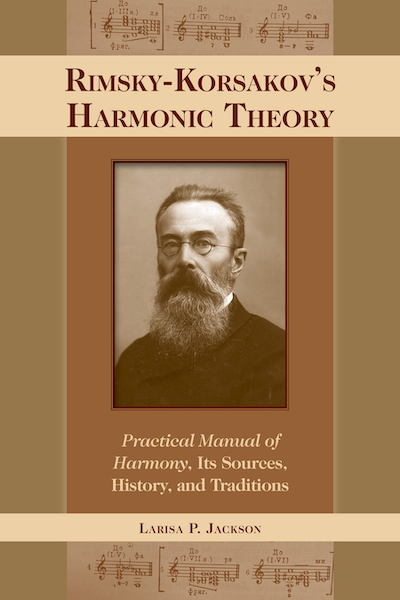 Rimsky-Korsakov's Harmonic Theory: Practical Manual of Harmony, Its Sources, History, and Traditions
76 b&w illus. Notes. Bib. Index.
Features
About Jackson's Rimsky-Korsakov's Harmonic Theory
Rimsky-Korsakov's Harmonic Theory is the first comprehensive study of his concept of harmony that also traces the history of tonal relationships. Larisa P. Jackson describes and examines Rimsky-Korsakov's distinctive harmonic theory using his Practical Manual of Harmony as a basis, and places it in historical context of nineteenth-century music theory. She explores in great detail a concept of tonal relationships, fundamental to Rimsky-Korsakov's view of harmony, and relates this to ideas by German theorists of the period and the Russian theoretical tradition.
Jackson examines the concept of modulation and of the relationship of keys and presents a model of his tonal space/map extrapolated from his harmonic system. She identifies specific treatises that help to trace ties between German theoretical ideas and Rimsky-Korsakov's work.
About the Author
LARISA P. JACKSON studied at Mussorgsky Music College in St. Petersburg, Russia, and completed her M.A., M. Phil., and Ph.D. at Columbia University in New York City under eminent music theorist Ian Bent. She has taught at the University of Houston since 2001.