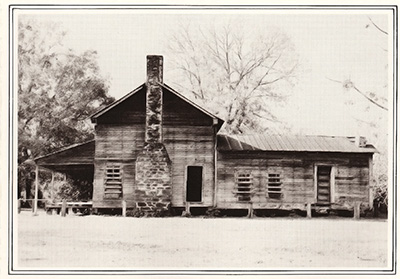 Dog Trots and Mud Cats: The Texas Log House
Contributors: Photos by Cirrus Bonneau, Preface by Terry G. Jordan
112 b&w photos. 3 maps. Notes. Bib.
Features
About Lavender's Dog Trots and Mud Cats
Log cabins and houses are more than historical curiosities. Throughout the nineteenth century, they were symbols of American frontier ingenuity. Their images were used in political campaigns and on commercial products to represent trustworthiness and quality. When new building techniques were developed, however, they became representatives of the primitive past that were best left behind. Now log dwellings are making a comeback for urbanites trying to get back to the land.
In 1979, the staff of the Historical Collection at what is now the University of North Texas assembled an exhibit on the Texas log house that was funded by the National Endowment for the Humanities. The exhibit travelled the country and was supported by this beautifully illustrated book, now being made available again by the University of North Texas Press. Chapters cover subjects such as the early building techniques as well as the symbolism attached. Photos record the conditions of those structures still standing in Texas and demonstrate their ingenious re-use. The book's design won the 1980 Mitchell A. Wilder Award by the Texas Association of Museums.
"Log dwellings are many things to many people… . In one way or another, log cabins tell us much about America and Americans, both past and present." —from the Preface by Terry G. Jordan
"The heart of the story lies in the people, how they felt about those log buildings and why they felt that way. What we today can learn from the log house is a bit about building, about fads, about Texas, and about human nature." —from the Introduction
About the Author
LINDA LAVENDER worked for the Historical Collection at North Texas State University in the 1970s. She went on to found an alternative primary school in Denton and to raise two children. She lives in Denton, Texas. CIRRUS BONNEAU is a photographer.