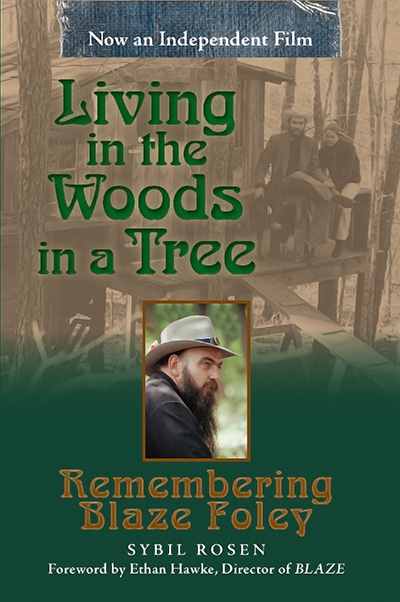 Living in the Woods in a Tree: Remembering Blaze Foley
25 b&w illus. Index.
Features
About Rosen's Living in the Woods in a Tree
Now an Independent Film
With a new Foreword by Ethan Hawke, Director of BLAZE
With a new Afterword by the author
Living in the Woods in a Tree is an intimate glimpse into the turbulent life of Texas music legend Blaze Foley (1949-1989), seen through the eyes of Sybil Rosen, the woman for whom he wrote his most widely known song, "If I Could Only Fly." It captures the exuberance of their fleeting idyll in a tree house in the Georgia woods during the countercultural 1970s. Rosen offers a firsthand witnessing of Foley's transformation from a reticent hippie musician to the enigmatic singer/songwriter who would live and die outside society's rules. While Foley's own performances are only recently being released, his songs have been covered by Merle Haggard, Lyle Lovett, and John Prine. When he first encountered "If I Could Only Fly," Merle Haggard called it "the best country song I've heard in fifteen years."
In a work that is part-memoir, part-biography, Rosen struggles to finally come to terms with Foley's myth and her role in its creation. Her tracing of his impact on her life navigates a lovers' roadmap along the permeable boundary between life and death. A must-read for all Blaze Foley and Texas music fans, as well as romantics of all ages, Living in the Woods in a Tree is an honest and compassionate portrait of the troubled artist and his reluctant muse.
"Living in the Woods in a Tree comes at a time when music fans are hungry to know more about Blaze Foley. There are no books that compete with Rosen's, and it's quite unlikely that any ever will. Rosen's time with him (and her deft telling of that time) reveals so much about the man and the music." —Peter Cooper, The Tennessean
"Poetic and gripping, this beautifully written book ends up being about Blaze, the author, the times, and the creative journey. This book will appeal to anyone who enjoys strong writing and great story telling, who is interested in Blaze Foley or Texas Music. An impressive work in every way!" –—Louis Black, editor, Austin Chronicle and executive producer of Be Here to Love Me: A Film About Townes Van Zandt
"Thumbs up!" –—Merle Haggard
About the Author
SYBIL ROSEN was born in Lynchburg, Virginia, and holds a BFA from the University of North Carolina-Greensboro. A screenwriter and playwright, she has won many awards. A short documentary for which she wrote the narration was nominated for an Academy Award in that category, and while she wrote for the TV show Guiding Light, it won an Emmy for best writing. She currently lives in Whitesburg, Georgia.