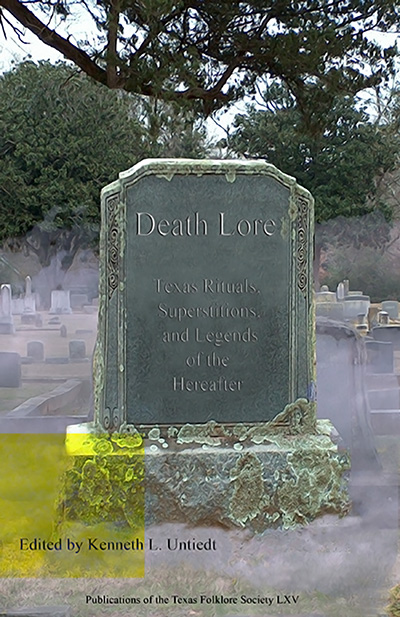 Death Lore: Texas Rituals, Superstitions, and Legends of the Hereafter
60 illus. Bib. Index.
Features
About Untiedt's Death Lore
Death provides us with some of our very best folklore. Some fear it, some embrace it, and most have pretty firm ideas about what happens when we die. Although some people may not want to talk about dying, it's the only thing that happens to all of us—and there's no way to get around it.
This Publication of the Texas Folklore Society examines the lore of death and whatever happens afterward. The first chapter examines places where people are buried, either permanently or temporarily. Chapter Two features articles about how people die and the rituals associated with funerals and burials. The third chapter explores some of the stranger stories about what happens after we're gone, and the last chapter offers some philosophical musings about death in general, as well as our connection to those who have gone before.
About the Author
KENNETH L. UNTIEDT is the Secretary-Editor of the Texas Folklore Society. He earned his bachelor's, master's, and doctoral degrees from Texas Tech University. He is a professor of English at Stephen F. Austin State University, where he teaches Technical Writing, American literature, and folklore. He and his family live on a farm west of Nacogdoches, Texas.