Author: Jean Andrews
Works Published by UNT Press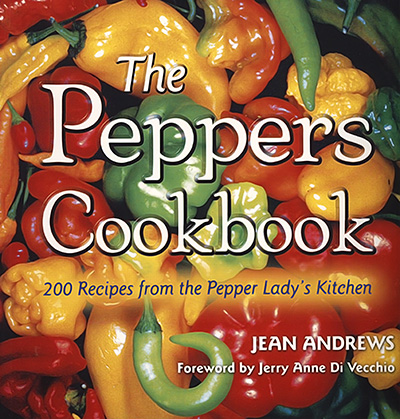 — Vol. 2: of Great American Cooking Series
Published: June, 2005 Pages: 320 Features: 35 illus. App. Bib.
Award-winner Jean Andrews has been called "the first lady of chili peppers" and her own registered trademark, "The Pepper Lady." She now follows up on the success of her earlier books, Peppers: The Domesticated Capsicums and The Pepper Trail, with a new collection of more than two hundred recipes for pepper lovers everywhere. Andrews begins with how to select peppers (with an illustrated glossary provided), how to store and peel them, and how to utilize various cooking techniques to unlock their flavors. A chapter on some typical ingredients that are used in pepper recipes will be a boon for the harried cook. The Peppers Cookbook also features a section on nutrition and two indexes, one by recipe and one by pepper type, for those searching for a recipe to use specific peppers found in the market. more... about The Peppers Cookbook: 200 Recipes from the Pepper Lady's Kitchen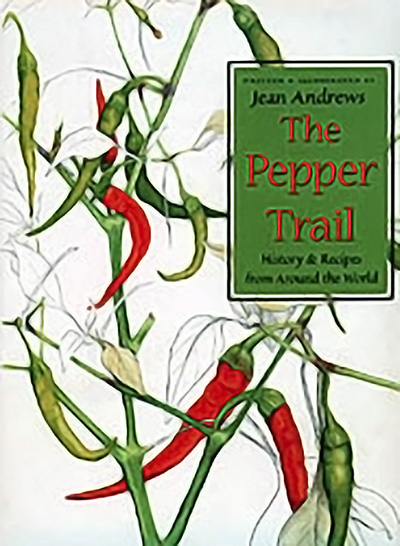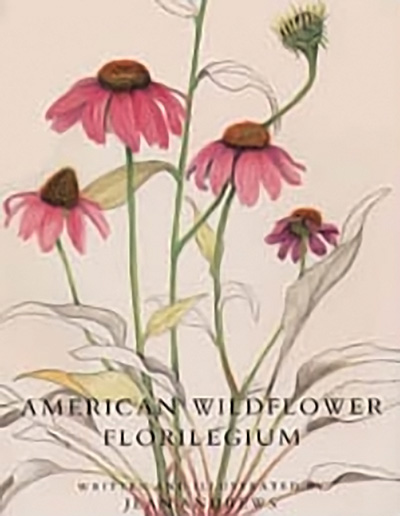 Published: November, 1992 Pages: 120 Features: 52 color illus.
"My plant paintings are composites through time which present the generalized growth pattern of the plant, not only with the buds, the mature flower in various aspects—front, side, back—on to the seed pods but also the roots. This is a view of a plant impossible to capture with the camera." —Jean Andrews more... about American Wildflower Florilegium
Outstanding Academic Book List for Book-of-the-Month Club Dividend Selection, 1994