Author: Thomas C. Bicknell
Works Published by UNT Press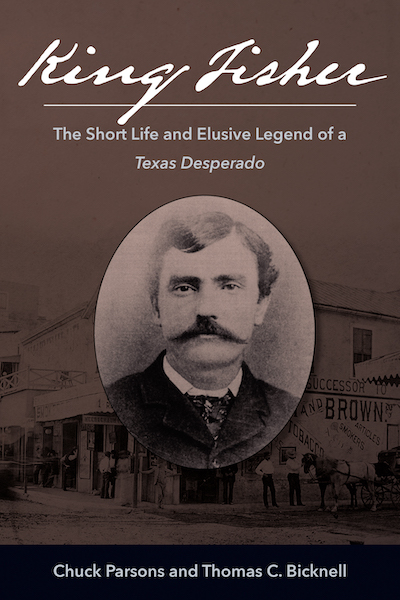 Published: May, 2022 Pages: 320 Features: 46 b&w illus. 2 maps. Notes. Bib. Index.
America's Wild West created an untold number of notorious characters, and in southwestern Texas, John King Fisher (1855– 1884) was foremost among them. To friends and foes alike, he insisted he be called "King." He found a home in the tough sun-beaten Nueces Strip, a lawless land between the Nueces River and the Rio Grande. There he gathered a gang of rustlers around him at his ranch on Pendencia Creek. For a decade King and his gang raided both sides of the Rio Grande, shooting down any who opposed them. Newspapers claimed King killed potential witnesses—he was never convicted of cattle or horse stealing, or murder. more... about King Fisher: The Short Life and Elusive Career of a Texas Desperado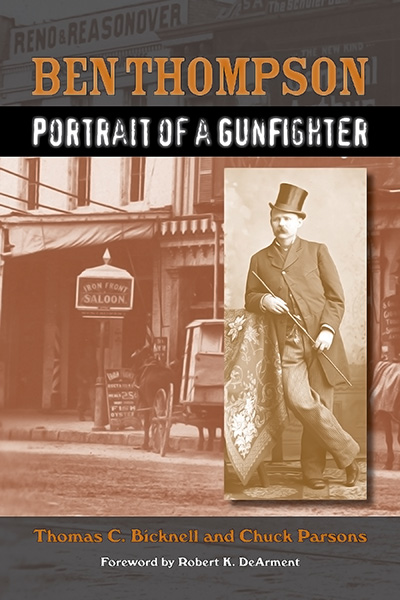 — Vol. 20: of A. C. Greene Series
Published: August, 2018 Pages: 688 Features: 47 b&w illus. 3 maps. Notes. Bib. Index.
Ben Thompson was a remarkable man, and few Texans can claim to have crowded more excitement, danger, drama, and tragedy into their lives than he did. He was an Indian fighter, Texas Ranger, Confederate cavalryman, mercenary for a foreign emperor, hired gun for a railroad, an elected lawman, professional gambler, and the victor of numerous gunfights. more... about Ben Thompson: Portrait of a Gunfighter