Author: John Mark Dempsey
Works Published by UNT Press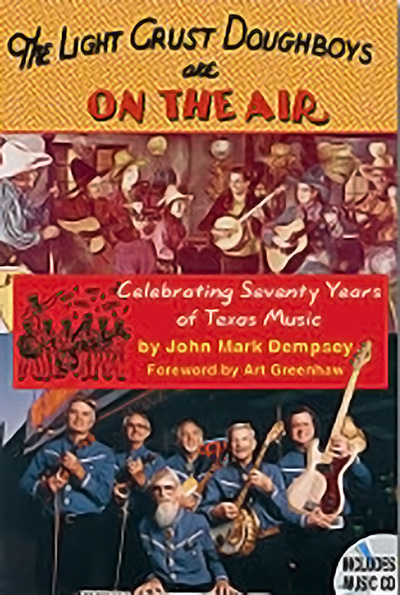 — Vol. 2: of Evelyn Oppenheimer Series
Published: September, 2002 Pages: 320 Features: 31 photos. Discography. Notes. Bib. Index.
Millions of Texans and Southwesterners have been touched over the years by the Light Crust Doughboys. From 1930 to 1952, fans faithfully tuned in to their early-morning and, later, noontime radio program, and turned out in droves to hear them play live. The Doughboys embodied the very essence of the "golden era" of radio—live performances and the dominance of programming by advertising agencies. Their radio program began as a way to sell Light Crust Flour. Their early impresario, W. Lee "Pappy" O'Daniel, quickly learned how to exploit the power of radio to influence voters, and he put that lesson to good use to become a two-time Texas governor and the model for Pappy O'Daniel in the movie, Oh Brother, Where Art Thou? But the group was more than a way to push flour; the talented musicians associated with them included Bob Wills and Milton Brown, each of whom receive credit for founding western swing. more... about The Light Crust Doughboys Are on the Air: Celebrating Seventy Years of Texas Music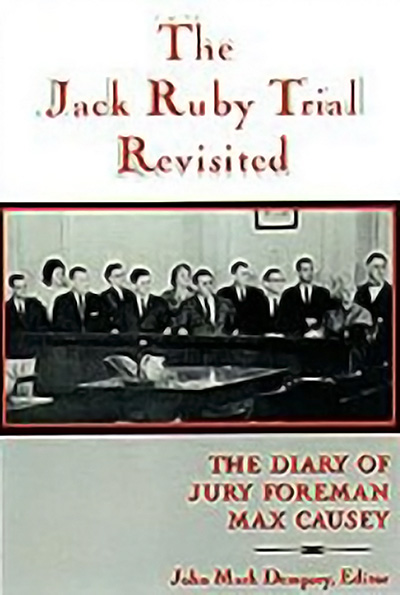 Published: September, 2000 Pages: 200 Features: 15 b&w photos. 9 illus. Bib. Index.
"The Carl Sandburgs of the future will spend whole lifetimes trying to analyze the drama of this week and this scene. What it all comes down to—after the assassination of a president, the wounding of a governor, the slaying of a policeman, and the killing of a man nobody really knew—is little Jack Ruby." —Syndicated columnist Dorothy Kilgallen, February 1964 more... about The Jack Ruby Trial Revisited: The Diary of Jury Foreman Max Causey