Author: Chris Dubbs
Works Published by UNT Press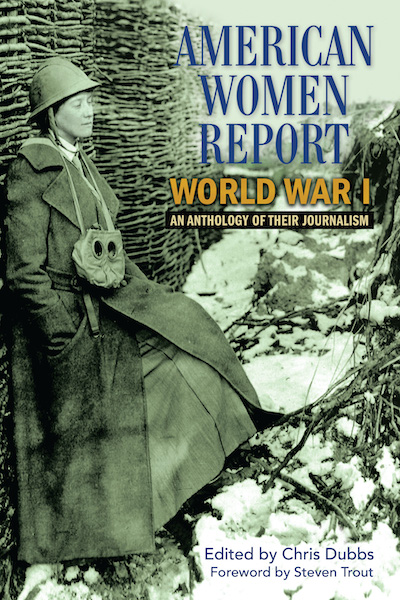 Published: April, 2021 Pages: 360 Features: 29 b&w illus. Notes. Bib. Index.
In the opening decades of the 20th century, war reporting remained one of the most well-guarded, thoroughly male bastions of journalism. However, when war erupted in Europe in August 1914, a Boston woman, Mary Boyle O'Reilly, became one of the first journalists to bring the war to American newspapers. A Saturday Evening Post journalist, Mary Roberts Rinehart, became the first journalist, of any country, of any gender, to visit the trenches. These women were only the first wave of female journalists who covered the conflict. more... about American Women Report World War I: An Anthology of Their Journalism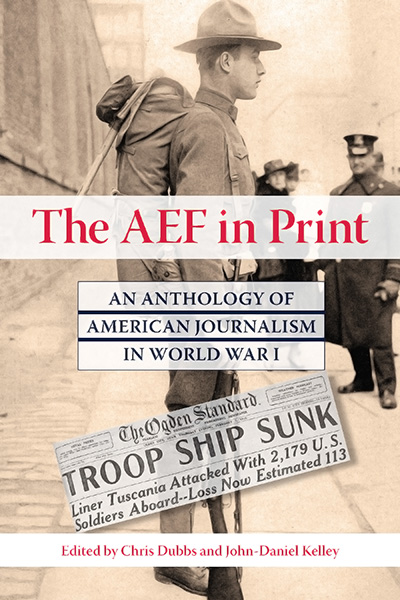 Published: May, 2018 Pages: 400 Features: 26 b&w illus. Map. Notes. Bib. Index.
The AEF in Print is an anthology that tells the story of U.S. involvement in World War I through newspaper and magazine articles—precisely how the American public experienced the Great War. From April 1917 to November 1918, Americans followed the war in their local newspapers and popular magazines. The book's chapters are organized chronologically: Mobilization, Arrival in Europe, Learning to Fight, American Firsts, Battles, and the Armistice. Also included are topical chapters, such as At Sea, In the Air, In the Trenches, Wounded Warriors, and Heroes. more... about The AEF in Print: An Anthology of American Journalism in World War I