Author: Joseph E. Early, Jr.
Works Published by UNT Press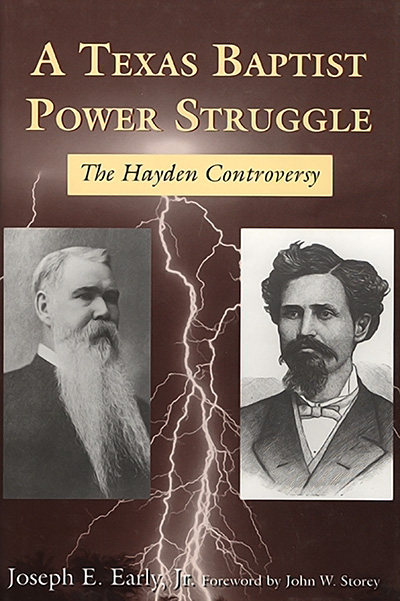 Published: November, 2005 Pages: 208 Features: 12 b/w illus. Notes. Bib. Index.
The Hayden Controversy was one of the most bitter feuds in Baptist history. In the nineteenth century, Protestant denominations in Texas endured difficult transitions from a loosely organized frontier people to a more cooperative and organized body capable of meeting the needs of growing denominations. The Methodists, Churches of Christ, and Baptists all endured major splits before their survival was certain. Of all the Protestant bodies, however, the Hayden Controversy was the fiercest and most widespread, with repercussions that continue to affect current Baptist life. more... about A Texas Baptist Power Struggle: The Hayden Controversy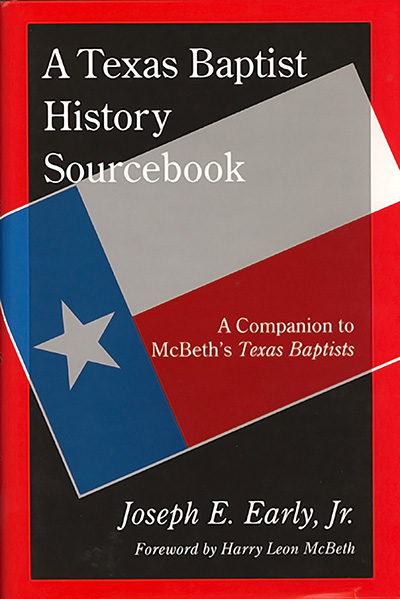 Published: June, 2004 Pages: 656 Features: Sources. Index.
From the days of Z. N. Morrell and James Huckins to Bill Pinson and Charles Wade, Baptists have played and continue to play an important role in the religious, secular, and political life of Texas. Over the previous one hundred and fifty years several Texas Baptist histories have been written, but not until now have the documents used in the development of these texts been made available in one resource. more... about A Texas Baptist History Sourcebook: A Companion to McBeth's Texas Baptists