Author: Gary M. Lavergne
Works Published by UNT Press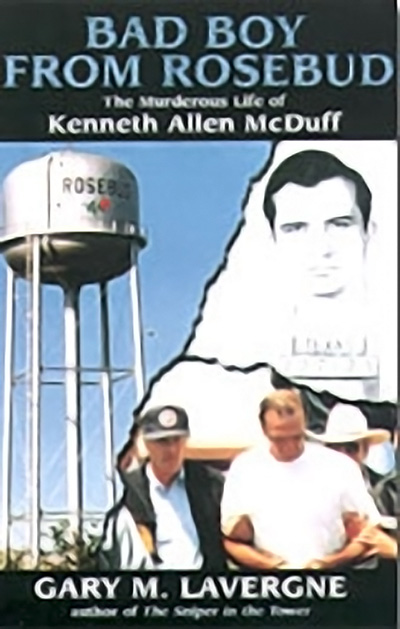 Published: March, 2013 Pages: 384 Features: 63 b&w photos. Notes. Bib. Index.
In October of 1989, the State of Texas set Kenneth Allen McDuff, the Broomstick Murderer, free on parole. By choosing to murder again, McDuff became the architect of an extraordinarily intolerant atmosphere in Texas. The spasm of prison construction and parole reforms—collectively called the "McDuff Rules"—resulted from an enormous display of anger vented towards a system that allowed McDuff to kill, and kill again. Bad Boy from Rosebud is a chilling account of the life of one of the most heartless and brutal serial killers in American history. Gary M. Lavergne goes beyond horror into an analysis of the unbelievable subculture in which McDuff lived. Equally compelling are the lives of remarkable law enforcement officers determined to bring McDuff to justice, and their seven-year search for his victims. more... about Bad Boy from Rosebud: The Murderous Life of Kenneth Allen McDuff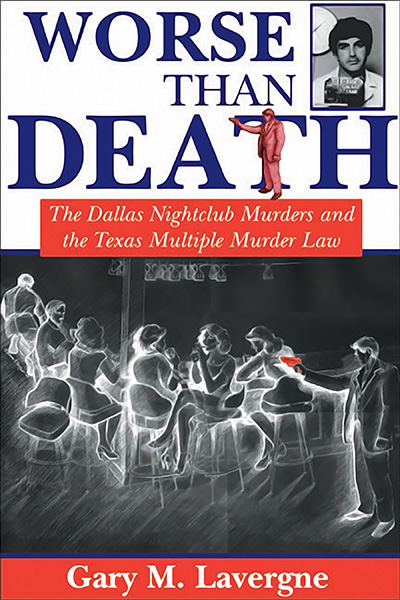 — Vol. 2: of North Texas Crime and Criminal Justice Series
Published: October, 2003 Pages: 288 Features: 25 illus. Notes. Index.
In 1984, a Moroccan national named Abdelkrim Belachheb walked into Ianni's Restaurant, a trendy Dallas nightclub, and gunned down seven people. Six died. Despite the fact that the crimes occurred in a state that prides itself on being tough on criminals, the death penalty was not an option for the Belachheb jury. Even though he had committed six murders, and his guilt was never in question (despite his insanity defense), his crimes were not capital murders under 1984 statutes. As a direct result of this crime, during the 1985 regular session the Texas Legislature passed House Bill 8—the multiple murder statute—to make serial killing and mass murder capital crimes. more... about Worse Than Death: The Dallas Nightclub Murders and the Texas Multiple Murder Law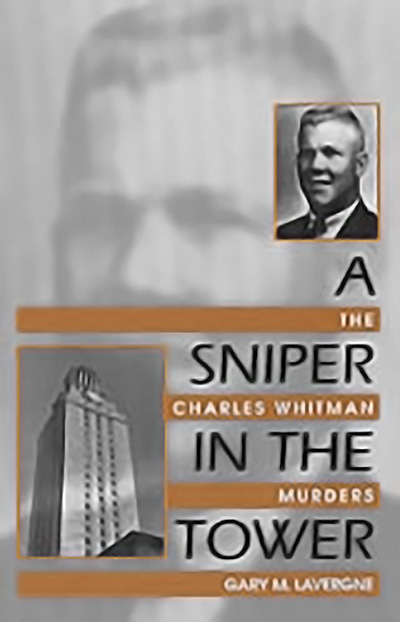 Best Seller
Published: March, 1997 Pages: 352 Features: 40 b&w photos. Maps. Index.
On August 1, 1966, Charles Joseph Whitman ascended the University of Texas Tower and committed what was then the largest simultaneous mass murder in American history. He gunned down forty-five people inside and around the Tower before he was killed by two Austin police officers. During the previous evening he had killed his wife and mother, bringing the total to sixteen people dead and at least thirty-one wounded. The murders spawned debates over issues which still plague America today: domestic violence, child abuse, drug abuse, military indoctrination, the insanity defense, and the delicate balance between civil liberties and public safety. more... about A Sniper in the Tower: The Charles Whitman Murders