Author: Ronald E. Marcello
Works Published by UNT Press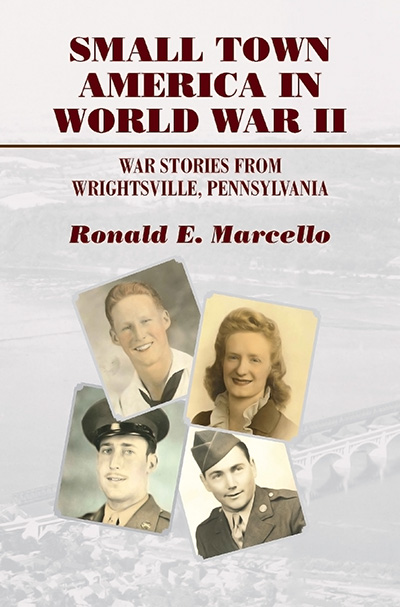 Published: April, 2014 Pages: 464 Features: 23 b&w illus. Notes. Bib. Index.
Historians acknowledge that World War II touched every man, woman, and child in the United States. In Small Town America in World War II, Ronald E. Marcello uses oral history interviews with civilians and veterans to explore how the citizens of Wrightsville, Pennsylvania, responded to the war effort. Interviews with citizens and veterans are organized in sections on the home front; the North African-Italian, European, and Pacific theatres; stateside military service; and occupation in Germany. Throughout Marcello provides introductions and contextual narrative on World War II as well as annotations for events and military terms. more... about Small Town America in World War II: War Stories from Wrightsville, Pennsylvania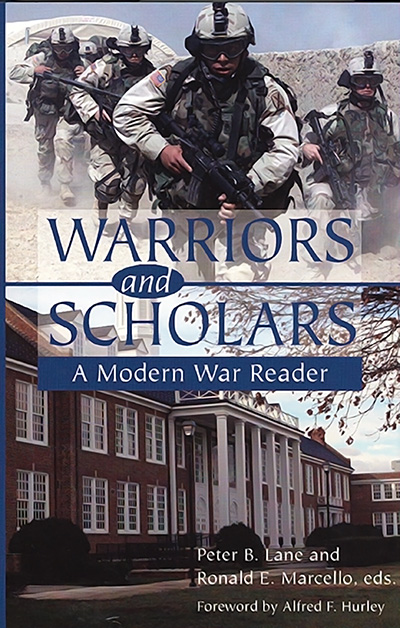 Published: August, 2005 Pages: 320 Features: 7 maps. Notes. Bib. Index.
Few works of military history are able to move between the battlefield and academia. But Warriors and Scholars takes the best from both worlds by presenting the viewpoints of senior, eminent military historians on topics of their specialty, alongside veteran accounts for the modern war being discussed. Editors Peter Lane and Ronald Marcello have added helpful contextual and commentary footnotes for student readers. more... about Warriors and Scholars: A Modern War Reader