Author: Bill O'Neal
Works Published by UNT Press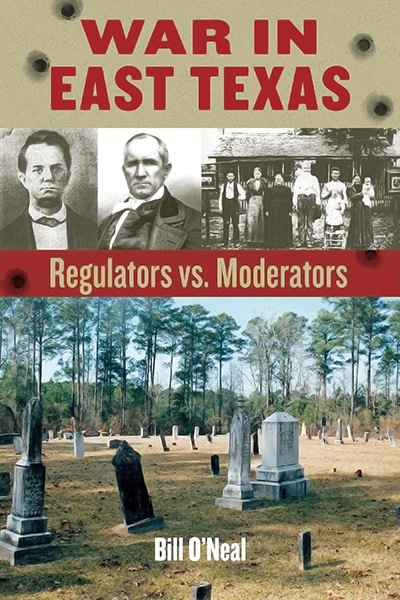 Published: July, 2018 Pages: 206 Features: 43 b&w illus. 2 maps. Notes. Bib. Index.
From 1840 through 1844 East Texas was wracked by murderous violence between Regulator and Moderator factions. More than thirty men were killed in assassinations, lynchings, ambushes, street fights, and pitched battles. The sheriff of Harrison County was murdered, and so was the founder of Marshall, as well as a former district judge. Senator Robert Potter, a signer of the Texas Declaration of Independence, was slain by Regulators near his Caddo Lake home. Courts ceased to operate and anarchy reigned in Shelby County, Panola District, and Harrison County. Only the personal intervention of President Sam Houston and an invasion of the militia of the Republic of Texas halted the bloodletting. more... about War in East Texas: Regulators vs. Moderators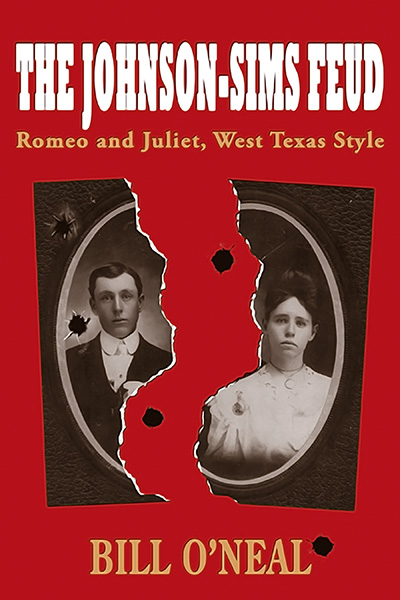 — Vol. 9: of A. C. Greene Series
Published: July, 2012 Pages: 224 Features: 60 b&w illus. Notes. Bib. Index.
The Johnson and Sims families were pioneer ranchers, settling in the same region—Lampasas and Burnet counties—in the dangerous years just before the Civil War. After the war two couples from the next generation, Billy and Nannie Johnson and Dave and Laura Belle Sims, established large ranches—forty or more sections each—in adjoining counties, Scurry and Kent, in West Texas. more... about The Johnson-Sims Feud: Romeo and Juliet, West Texas Style