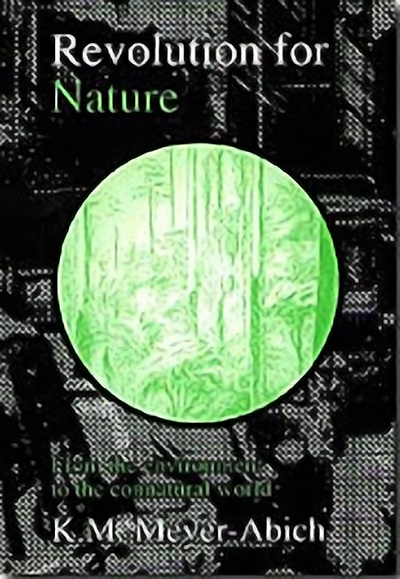 Revolution for Nature: From the Environment to the Connatural World
Contributors: Translated by Matthew Armstrong
About Meyer-Abich's Revolution for Nature
"The intellectual community has long needed a guide to Green politics and environmental philosophy in Europe. Ironically, American environmentalists sometimes have a narrow world-view of conservation efforts." —Max Oelschlaeger, series editor and author of The Idea of Wilderness
One of Germany's leading environmental thinkers explains his holistic alternative to the "incomplete Enlightenment" of the dominant western world view—to join together as global citizens and consumers, treating all purchasing choices as ethical, and withdrawing our spending from an economic system which threatens the very foundations of life on earth.
Revolution for Nature combines a provocative historical and philosophical analysis with practical recommendations both for the lifestyle changes of reformed consumers, and for the political constitution of the Nature State of the future.
Co-Published with White Horse Press, Cambridge, England.
About the Author
KLAUS MICHAEL MEYER-ABICH was Professor of the Philosophy of Nature at the University and the Institute for Cultural Studies in Essen. He also played an active part in German politics, as Minister for Science and Research for the state of Hamburg, and as a member of the Enquete Commission of the German parliament on the protection of the atmosphere.