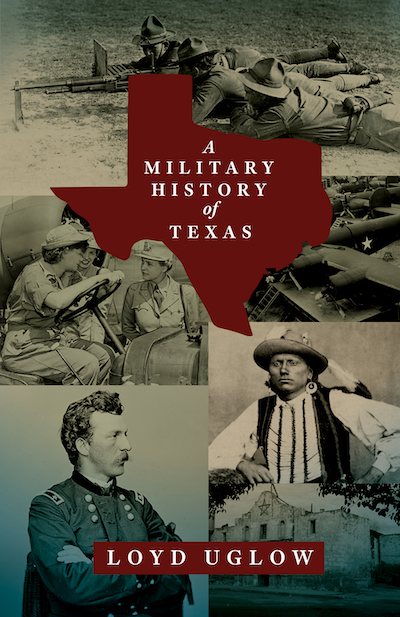 A Military History of Texas
26 b&w illus. 4 maps. Notes. Bib. Index.
Features
About Uglow's A Military History of Texas
Comprehensive in scope, A Military History of Texas provides the first single-volume military history of Texas from pre-Columbian clashes between Native American tribes to the establishment of the United States Space Force as the newest branch of the nation's military in the twenty-first century. Loyd Uglow ties the various engrossing aspects of Texas military history into one unified experience.
Chapters cover topics of warfare in Texas before the Europeans; Spanish military activities; revolutions against Spain and then Mexico; Texas and Texans in the Mexican War; ante- and post-bellum warfare on the Texas frontier; the Civil War in Texas; the Texas Rangers; border warfare during the Mexican revolution of 1910-1920; Texas and the world wars; and the modern military in Texas. Brief explanations of military terminology and practice, as well as parallels between Texas military actions and ones in other times and places, connect the narrative to the broader context of world military history.
Thoroughly documented, with an engaging narrative and perceptive analysis, A Military History of Texas is designed to be accessible and interesting to a broad range of readers. It will find a welcome place in the collections of amateur or professional military historians, devoted fans of all things Texan, and newcomers to military history.
About the Author
LOYD UGLOW holds a Ph.D. in history from the University of North Texas and chairs the history department at Southwestern Assemblies of God University in Waxahachie, Texas. He is the author of Standing in the Gap: Army Outposts, Picket Stations, and the Pacification of the Texas Frontier, 1866-1886.