Author: Richard B. McCaslin
Works Published by UNT Press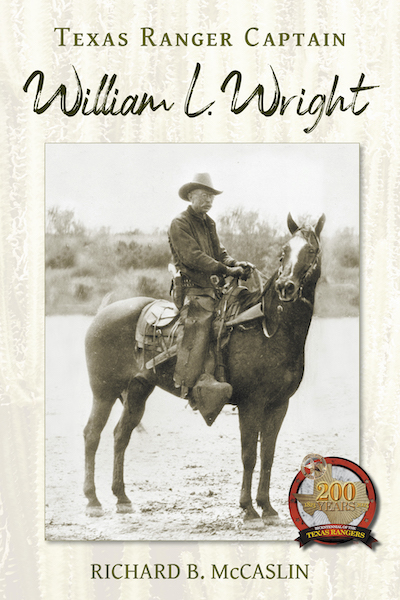 Published: September, 2021 Pages: 416 Features: 32 b&w illus. 3 maps. Notes. Bib. Index.
William L. Wright (1868–1942) was born to be a Texas Ranger, and hard work made him a great one. Wright tried working as a cowboy and farmer, but it did not suit him. Instead, he became a deputy sheriff and then a Ranger in 1899, battling a mob in the Laredo Smallpox Riot, policing both sides in the Reese-Townsend Feud, and winning a gunfight at Cotulla. more... about Texas Ranger Captain William L. Wright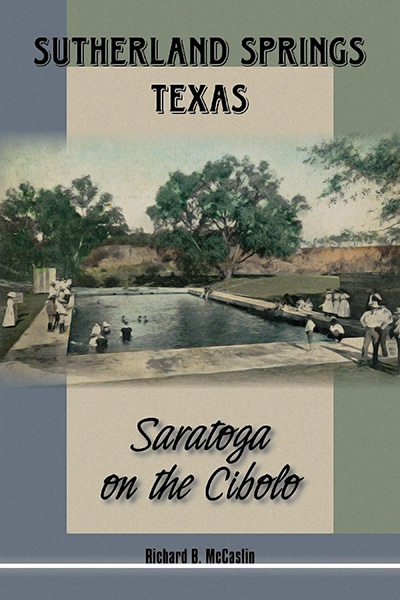 — Vol. 2: of Texas Local
Published: February, 2017 Pages: 320 Features: 50 b&w illus. Notes. Bib. Index.
In Sutherland Springs, Texas, Richard B. McCaslin explores the rise and fall of this rural community near San Antonio primarily through the lens of its aspirations to become a resort spa town, because of its mineral water springs, around the turn of the twentieth century. Texas real estate developers, initially more interested in oil, brought Sutherland Springs to its peak as a resort in the early twentieth century, but failed to transform the farming settlement into a resort town. The decline in water tables during the late twentieth century reduced the mineral water flows, and the town faded. Sutherland Springs's history thus provides great insights into the importance of water in shaping settlement. more... about Sutherland Springs, Texas: Saratoga on the Cibolo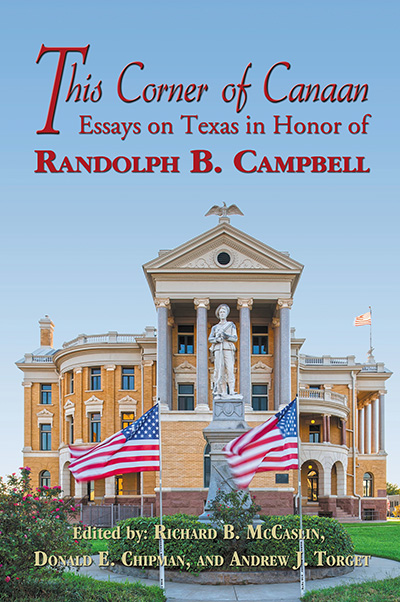 Published: February, 2013 Pages: 480 Features: 17 b&w photos. Notes. Bib. Index.
Randolph B. "Mike" Campbell has spent the better part of the last five decades helping Texans rediscover their history, producing a stream of definitive works on the social, political, and economic structures of the Texas past. Through meticulous research and terrific prose, Campbell's collective work has fundamentally remade how historians understand Texan identity and the state's southern heritage, as well as our understanding of such contentious issues as slavery, westward expansion, and Reconstruction. Campbell's pioneering work in local and county records has defined the model for grassroots research and community studies in the field. More than any other scholar, Campbell has shaped our modern understanding of Texas. more... about This Corner of Canaan: Essays on Texas in Honor of Randolph B. Campbell