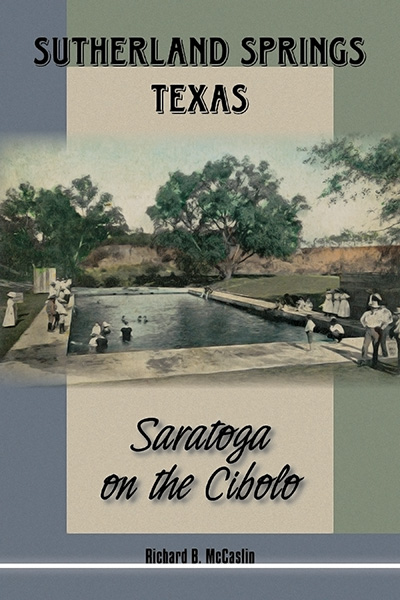 Sutherland Springs, Texas: Saratoga on the Cibolo
50 b&w illus. Notes. Bib. Index.
Features
About McCaslin's Sutherland Springs, Texas
In Sutherland Springs, Texas, Richard B. McCaslin explores the rise and fall of this rural community near San Antonio primarily through the lens of its aspirations to become a resort spa town, because of its mineral water springs, around the turn of the twentieth century. Texas real estate developers, initially more interested in oil, brought Sutherland Springs to its peak as a resort in the early twentieth century, but failed to transform the farming settlement into a resort town. The decline in water tables during the late twentieth century reduced the mineral water flows, and the town faded. Sutherland Springs's history thus provides great insights into the importance of water in shaping settlement.
Beyond the story of resort spa aspirations lies a history of the community and its people itself. McCaslin provides a complete history of Sutherland Springs from early settlement through Civil War and into the twentieth century, its agricultural and oil-drilling exploits alongside its mineral water appeal, as well as a complete community history of the various settlers and owners of the springs/hotel.
About the Author
RICHARD B. McCASLIN, TSHA Endowed Professor of Texas History at the University of North Texas, is the author of Tainted Breeze: The Great Hanging at Gainesville, Texas, October 1862; Lee in the Shadow of Washington; and Fighting Stock: John S. "Rip" Ford in Texas.
Texas Local: Recent Titles
See all titles in our Series: Texas Local