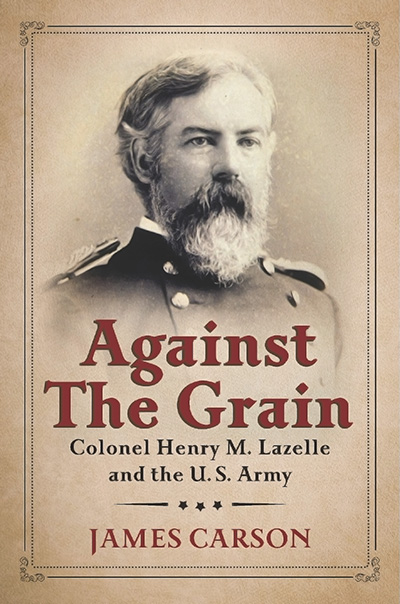 Against the Grain: Colonel Henry M. Lazelle and the U.S. Army
36 b&w photos. Notes. Bib. Index.
Features
About Carson's Against the Grain
Henry Martyn Lazelle (1832-1917) was the only cadet in the history of the U.S. Military Academy to be suspended and sent back a year (for poor grades and bad behavior) and eventually return as Commandant of the Corps of Cadets. After graduating from West Point in 1855, he scouted with Kit Carson, was wounded by Apaches, and spent nearly a year as a "paroled" prisoner-of-war at the outbreak of the Civil War. Exchanged for a Confederate officer, he took command of a Union cavalry regiment, chasing Mosby's Rangers throughout northern Virginia.
Due in part to an ingrained disposition to question the status quo, Lazelle's service as a commander and senior staff officer was punctuated at times with contention and controversy. In charge of the official records of the Civil War in Washington, he was accused of falsifying records, exonerated, but dismissed short of tour. As Commandant of Cadets at West Point, he was a key figure during the infamous court martial of Johnson Whittaker, one of West Point's first African American cadets. Again, he was relieved of duty after a bureaucratic battle with the Academy's Superintendent.
About the Author
JAMES CARSON, who is Henry Lazelle's great-grandson, has more than thirty years of experience as a military intelligence analyst, manager, and educator. He received his MA in International Studies from George Washington University and is a graduate of the Army Command and Staff College. He lives in Vienna, Virginia.