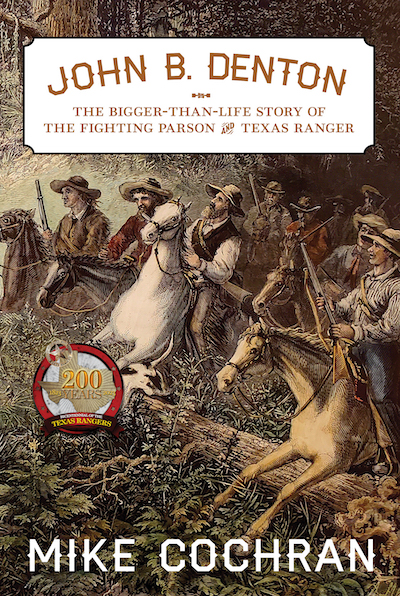 John B. Denton: The Bigger-Than-Life Story of the Fighting Parson and Texas Ranger
6 b&w illus. 5 maps. Notes. Bib. Index.
Features
About Cochran's John B. Denton
Denton County and the City of Denton are named for pioneer preacher, lawyer, and Indian fighter John B. Denton, but little has been known about him. He was an orphan in frontier Arkansas who became a circuit-riding Methodist preacher and an important member of a movement of early settlers bringing civilization to North Texas. After becoming a ranger on the frontier, he ultimately was killed in the Tarrant Expedition, a Texas Ranger raid on a series of villages inhabited by various Caddoan and other tribes near Village Creek on May 24, 1841.
Denton's true story has been lost or obscured by the persistent mythologizing by publicists for Texas, especially by pulp western writer Alfred W. Arrington. Cochran separates the truth from the myth in this meticulous biography, which also contains a detailed discussion of the controversy surrounding the burial of John B. Denton and offers some alternative scenarios for what happened to his body after his death on the frontier.
About the Author
MIKE COCHRAN, a former Denton city councilmember, served as chair of Denton's Historic Landmark Commission and president of the Historical Society of Denton County, and continues to maintain the website dentonhistory.net. Cochran has written a catalog of O'Neil Ford's Denton works. He resides in Denton, Texas.
Texas Local: Recent Titles
See all titles in our Series: Texas Local