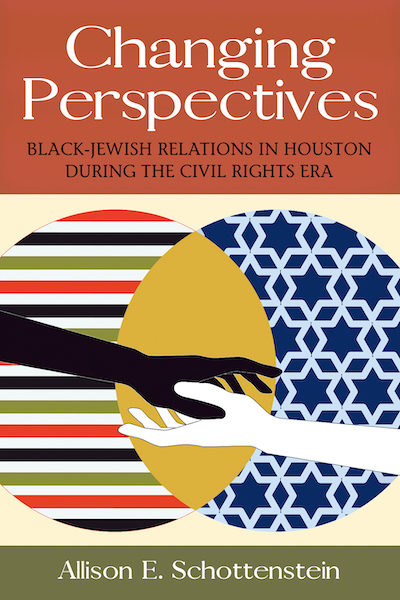 Changing Perspectives: Black-Jewish Relations in Houston during the Civil Rights Era
Contributors: Jacket design by Kelly Mattimoe
19 b&w illus. Notes. Bib. Index.
Features
About Schottenstein's Changing Perspectives
Changing Perspectives charts the pivotal period in Houston's history when Jewish and Black leadership eventually came together to work for positive change. This is a story of two communities, both of which struggled to claim the rights and privileges they desired. Previous scholars of Southern Jewish history have argued that Black-Jewish relations did not exist in the South. However, during the 1930s to the 1980s, Jews and Blacks in Houston interacted in diverse and oftentimes surprising ways.
The distance between Houston's Jews and Blacks diminished after changing demographics, the end of segregation, city redistricting, and the emergence of Black political power. Allison Schottenstein shows that Black-Jewish relations did exist during the Long Civil Rights Movement in Houston.
"Changing Perspectives provides a wealth of detail on how Houston's Jews navigated the racial politics of the places they lived."—Hasia R. Diner, author of The Jews of the United States, 1654 to 2000.
About the Authors
ALLISON E. SCHOTTENSTEIN received her Ph.D. in American history with a specialty in Jewish History from the University of Texas at Austin. She currently teaches at the University of Cincinnati and its Blue Ash campus.
Texas Local: Recent Titles
See all titles in our Series: Texas Local