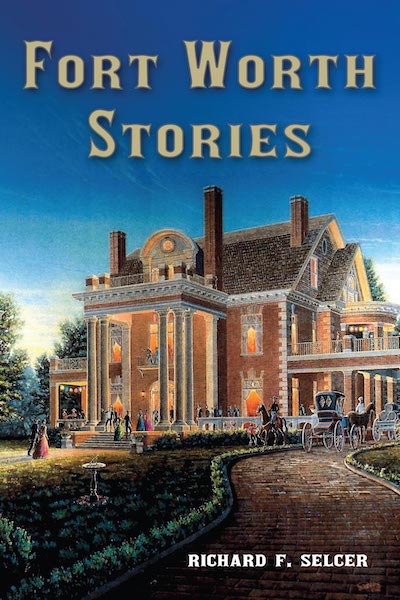 Fort Worth Stories
50 b&w illus. Notes. Bib. Index.
Features
About Selcer's Fort Worth Stories
Fort Worth Stories is a collection of thirty-two bite-sized chapters of the city's history. Did you know that the same day Fort Worth was mourning the death of beloved African American "Gooseneck Bill" McDonald, Dallas was experiencing a series of bombings in black neighborhoods? Or that Fort Worth almost got the largest statue to Robert E. Lee ever put up anywhere, sculpted by the same massive talent that created Mount Rushmore? Or that Fort Worth was once the candy-making capital of the Southwest and gave Hershey, Pennsylvania, a good run for its money as the sweet spot of the nation?
A remarkable number of national figures have made a splash in Fort Worth, including Theodore Roosevelt while he was President; Vernon Castle, the Dance King; Dr. H.H. Holmes, America's first serial killer; Harry Houdini, the escape artist; and Texas Guinan, star of the vaudeville stage and the big screen. Fort Worth Stories is illustrated with 50 photographs and drawings, many of them never before published. This collection of stories will appeal to all who appreciate the Cowtown city.
"The sketches expand on some well-known stories, but are more important when focused on previously untold accounts, particularly of the city's minority communities. They add flesh and humanity to the Fort Worth saga."—Quentin McGown, author of Remembering Fort Worth and Historic Photos of Fort Worth
About the Author
RICHARD F. SELCER is the author of Fort Worth Characters (UNT Press) and Hell's Half-Acre: The Life and Legend of a Red-Light District, and coauthor of Legendary Watering Holes: The Saloons that Made Texas Famous. He is a long-time adjunct professor at Tarrant County College and the International University in Vienna, and resides in Fort Worth.
Texas Local: Recent Titles
See all titles in our Series: Texas Local