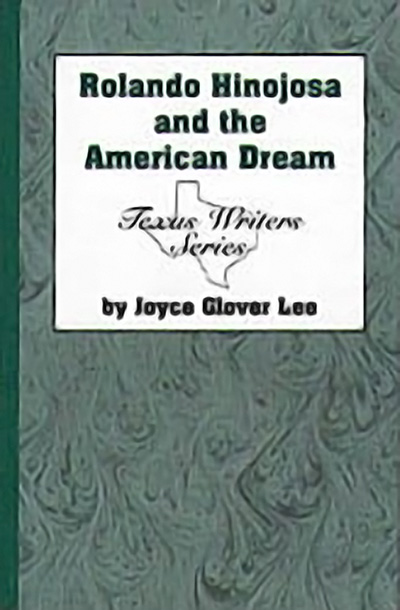 Rolando Hinojosa and the American Dream
Association of College and Research Libraries, Choice Outstanding Academic Book, 1997
September, 1997
Published
About Lee's Rolando Hinojosa and the American Dream
Rolando Hinojosa is a Texas writer with his sense of place centered in the Texas Valley, a world in itself and a place recognizable as a discrete community. But Hinojosa's work transcends the regional, transcends the Valley, transcends Texas, while it remains rooted in all three.
Hinojosa is treated here from the perspective of his place in the mainstream of American literature and with his attempts to write works that speak to a large and more diverse audience, rather than from the perspective of his place within the world of Texas-Mexican literature. Joyce Lee does not neglect the regional aspects of Hinojosa's works, but puts them into the context of what they say about the vitality of American culture at large and about the Mexican culture's variations of the American Dream.
Covers Hinojosa's full-length books—Dear Rafe, Klail City, The Useless Servants, The Valley, Partners in Crime, and Rites and Witnesses—as well as his essays and articles.
About the Author
JOYCE GLOVER LEE'S research specialties are women and minority writers of the Southwest. She is currently teaching at the University of North Texas in Denton while working on monographs on Denise Chávez and Oveta Culp Hobby.