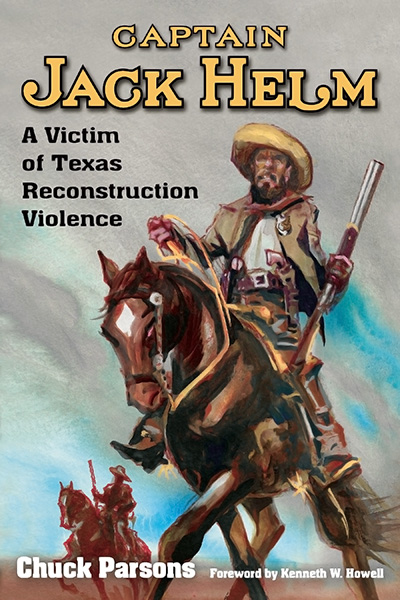 Captain Jack Helm: A Victim of Texas Reconstruction Violence
Contributors: Foreword by Kenneth W. Howell
35 b&w illus. Map. Notes. Bib. Index.
Features
About Parsons's Captain Jack Helm
In Captain Jack Helm, Chuck Parsons explores the life of John Jackson "Jack" Helm, whose main claim to fame has been that he was a victim of man-killer John Wesley Hardin. That he was, but he was much more in his violence-filled lifetime during Reconstruction Texas. First as a deputy sheriff, then county sheriff, and finally captain of the notorious Texas State Police, he developed a reputation as a violent and ruthless man-hunter. He arrested many suspected lawbreakers, but often his prisoner was killed before reaching a jail for "attempting to escape." This horrific tendency ultimately brought about his downfall. Helm's aggressive enforcement of his version of "law and order" resulted in a deadly confrontation with two of his enemies in the midst of the Sutton-Taylor Feud.
"Captain Jack Helm is more than a fine gunfighter biography: it is a vivid statement about the murderous violence of Reconstruction in Texas." —–Bill O'Neal, State Historian of Texas
About the Author
CHUCK PARSONS is the author of Captain John R. Hughes: Lone Star Ranger (winner of the WWHA Best Book Award); The Sutton-Taylor Feud; Captain Jack Helm; John B. Armstrong: Texas Ranger, Pioneer Rancher; and Captain L. H. McNelly. He is also co-author of A Lawless Breed: John Wesley Hardin, Texas Reconstruction, and Violence in the Wild West and Texas Ranger N. O. Reynolds. He lives in Luling, Texas.