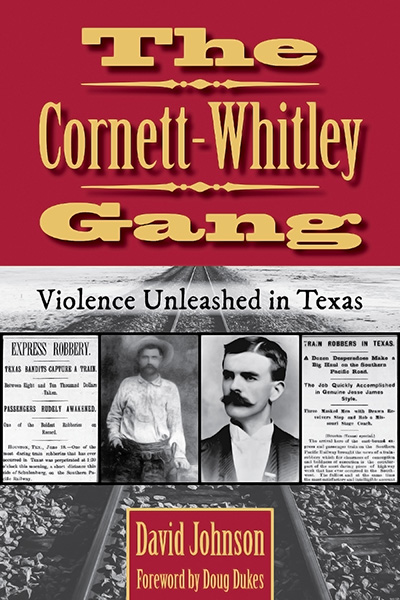 The Cornett-Whitley Gang: Violence Unleashed in Texas
Contributors: Foreword by Doug Dukes
19 b&w illus. Notes. Bib. Index.
Features
About Johnson's The Cornett-Whitley Gang
During the late 1880s, the Cornett-Whitley gang rose on the Texas scene with a daring train robbery at McNeil Station, only miles from the capital of Texas. In the frenzy that followed the robbery, the media castigated both lawmen and government officials, at times lauded the outlaws, and indulged in trial by media. At Flatonia the gang tortured the passengers and indulged in an orgy of violence that earned them international recognition and infamy. Private enterprises, such as Wells Fargo, the railroads, and numerous banks, joined forces with law enforcement to combat them. Lawmen from cities and counties combined with federal marshals and the Texas Rangers to further cement what would become the "brotherhood of the badge." These efforts succeeded in tracking down and killing or capturing a good number of the gang members.
Readers of the Old West and true crime stories will appreciate this sordid tale of outlawry and the lawmen who put a stop to it.
About the Author
DAVID JOHNSON has received degrees from Pennsylvania State University and Purdue University. He is the author of The Horrell Wars and The Mason County "Hoo Doo" War, 1874-1902, both published by the University of North Texas Press. He lives in Zionsville, Indiana.