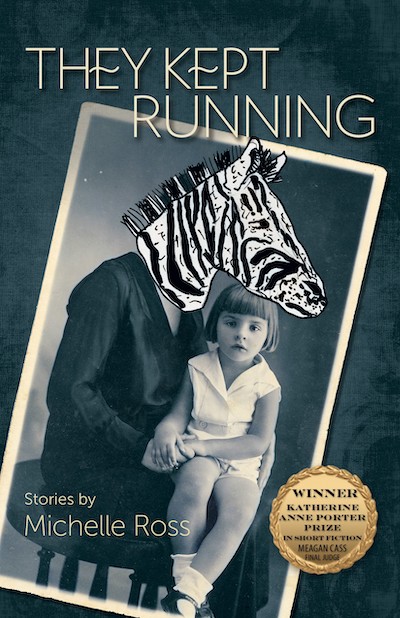 They Kept Running
Winner, Katherine Anne Porter Prize in Short Fiction
About Ross's They Kept Running
They Kept Running takes its title from a story about three women running in a national park in the Arizona desert, where they are warned to watch out for mountain lions and the heat, but where the real threat they encounter is men in a jeep. This collection of fifty-seven small stories catalogs the lives of women and girls as they grapple with the hazards of navigating the human world.
"In this taut collection of flash fiction, Michelle Ross weaves together fairy tales and horror, beauty and the grotesque, to inhabit the intersections of gender, sexuality, violence, and romantic love. Each story draws the reader into a sharply etched world studded with tension. A seemingly safe domestic life turns, just slightly to reveal its hidden dangers. For the girl and woman characters at the center of this book, the call is often coming from inside the house, and Ross is unafraid to look directly at what lurks on the other end of the line."—Meagan Cass, author of ActivAmerica and judge
About the Author
MICHELLE ROSS is the author of two previous story collections: There's So Much They Haven't Told You, winner of the Moon City Press Short Fiction Award and finalist for the Foreword INDIES Book of the Year Award for Short Stories; and Shapeshifting, winner of the Stillhouse Press Short Story Award. Ross lives in Tucson, Arizona, with her husband and son.