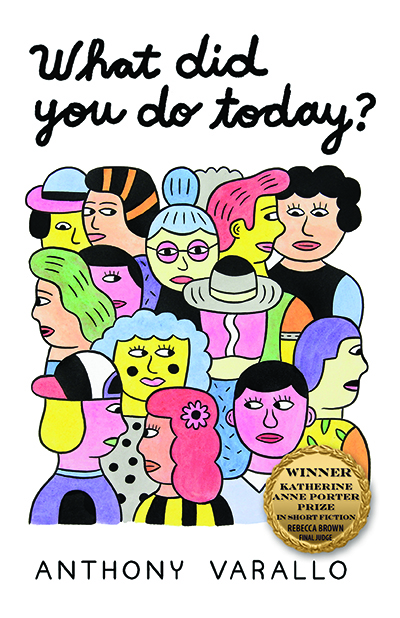 About Varallo's What Did You Do Today?
The stories in What Did You Do Today? explore the ordinary and the offbeat as if they were one and the same, asking what it's like to be alive and what makes us human. With warmth, humor, and wonder, these stories suggest that the past is always alive in the present and that even the most fleeting relationships have the power to change us forever. In these short narratives, nothing is negligible, and all experience is transformative.
About the Author
ANTHONY VARALLO is the author of a novel, The Lines, as well as four previous short story collections: This Day in History, winner of the John Simmons Short Fiction Award; Out Loud, winner of the Drue Heinz Literature Prize; Think of Me and I'll Know; and Everyone Was There, winner of the Elixir Press Fiction Prize. He is a professor of English at the College of Charleston, where he teaches in the MFA Program in Creative Writing. Find him online at anthonyvarallo.com.