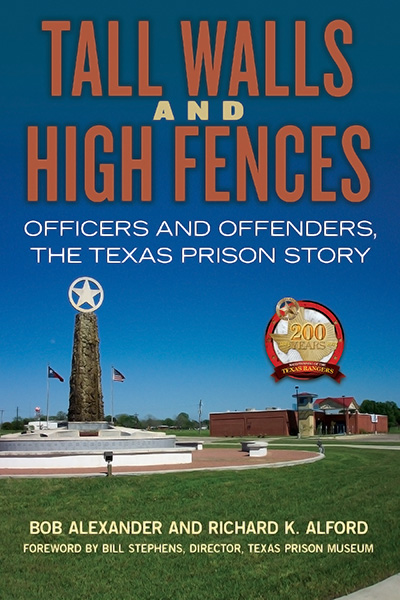 Tall Walls and High Fences Officers and Offenders, the Texas Prison Story
Contributors: Foreword by Bill Stephens
96 b&w illus. Notes. Bib. Index.
Features
About Alexander and Alford's Tall Walls and High Fences Officers and Offenders, the Texas Prison Story
Tall Walls and High Fences is the first comprehensive history of Texas prisons, written by a former law enforcement officer and an officer of the Texas prisons. Bob Alexander and Richard K. Alford chronicle the significant events and transformation of the Texas prison system from its earliest times to the present day, paying special attention to the human side of the story. Within these pages are stories of prison breaks, bloodhounds chasing escapees, and gunfights. Inside the walls are deadly confrontations, human trafficking, rape, clandestine consensual trysts, and tricks turned against correctional officers.
Famous people and episodes in Texas prison history receive their due, from Texas Rangers apprehending and placing outlaws in prison to the 1974 prison siege at Huntsville. Throughout this long history Alexander and Alford pay special tribute to the more than 75 correctional officers, lawmen, and civilians who lost their lives in the line of duty.
About the Authors
BOB ALEXANDER is the co-author of Texas Rangers and author of Rawhide Ranger, Ira Aten; Whiskey River Ranger; Six-Shooters and Shifting Sands; Bad Company and Burnt Powder; Riding Lucifer's Line; and Winchester Warriors, all published by UNT Press. He lives in Maypearl, Texas.
RICHARD K. ALFORD was a warden at several Texas prisons and retired as the overall administrator for fifteen prison units. He lives in Huntsville.