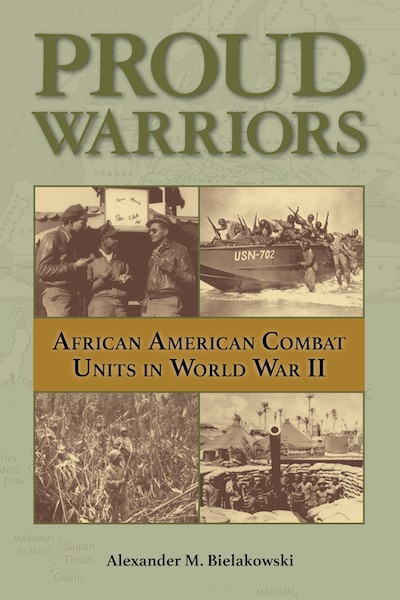 Proud Warriors: African American Combat Units in World War II
31 b&w illus. 2 maps. Notes. Bib. Index.
Features
About 's Proud Warriors
During World War II, tens of thousands of African Americans served in segregated combat units in U.S. armed forces. The majority of these units were found in the U.S. Army, and African Americans served in every one of the combat arms. They found opportunities for leadership unparalleled in the rest of American society at the time. Several reached the field grade officer ranks, and one officer reached the rank of brigadier general.
Beyond the Army, the Marine Corps refused to enlist African Americans until ordered to do so by the president in June 1942, and two African American combat units were formed and did see service during the war. While the U.S. Navy initially resisted extending the role of African American sailors beyond kitchens, eventually the crew of two ships was composed exclusively of African Americans. The Coast Guard became the first service to integrate—initially with two shipboard experiments and then with the integration of most of their fleet. Finally, the famous Tuskegee airmen are covered in the chapter on air warfare.
Proud Warriors makes the case that the wartime experiences of combat units such as the Tank Battalions and the Tuskegee Airmen ultimately convinced President Truman to desegregate the military, without which the progress of the Civil Rights Movement might also have been delayed.