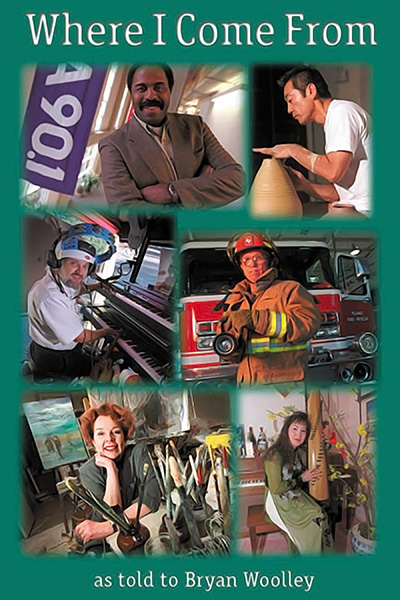 Where I Come From
September, 2003
Published
About Woolley's Where I Come From
In 1999 Bryan Woolley of the Dallas Morning News set out to record the stories of ordinary people in North Texas, to tell about their lives, especially their past, and how they became who they became. These stories were published in a column entitled "Where I Come From," which ran in the Sunday newspaper from May 1999 to December 2000, to great reader acclaim. Now, for the first time in book form, the best of those stories is gathered herein with photos of each storyteller.
Among the people featured are a refugee who traveled a long road to Texas after the fall of Saigon; a ballet teacher who as a teenager joined the French Resistance against the Nazis; a rabbi who is also a country-music disc jockey; a survivor of Auschwitz; a woman who spends her life saving abandoned dogs; a South Dallas blues singer; a one-man band from Denton; and a shoe salesman who is also a minister. Each story is told in the teller's words, making this collection a valuable resource for oral historians as well as for all those who enjoy a good story.
About the Editor
BRYAN WOOLLEY is a native Texan and a senior writer on the staff of the Dallas Morning News. Among his many books are Sam Bass (Spur Award winner), We Be Here When the Morning Comes (W. D. Weatherford Award winner), Mythic Texas, and Final Destinations (UNT Press). He lives in Dallas.